The Unfair Advantage of Being Young And Dangerous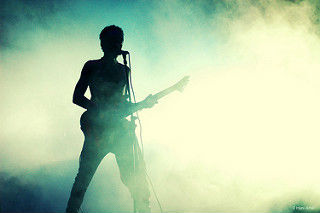 Last Wednesday, I met with a very ambitious young man who just got accepted to a top tier college. As of this moment, he is exploring how to make the best use of the next four years in school and prep him for a successful career.

My advice to him was, "Relax, have a great time and listen to your heart while coming up with a living plan of action". Overall, no one except himself can tell him what to do and what not.

Being moved by his humbleness and sincerity, I did share with him my honest opinion as if I were in his position and what I had done when I was at his age.

Let's share the highlights here.

First and foremost, we need to understand the fact that as we get older, the less risk we should take. This not only applies to our own financial planning, but to our life in general.

So, while we are still in early stage of life (anywhere from middle school to college), we should be testing out as much ideas as our heart's desire, particularly those that are closely related to the experience around us.

I am not saying we should all follow the footsteps of Google or Facebook and expect to found a mega billion dollar company as soon as we drop out of school. What I mean is that by going through this early stage entrepreneurial exercise, it can help us to know ourselves a lot better and guide us in course selection as we work toward our educational goal.

Okay, say we start testing our crazy ideas from junior high. By the time we are at our junior year of college, we probably have figured out if we have yet the right ingredient to create a business that can stand a chance in the ruthless business world.

Let's say none of our prior ideas work, while continuing our idea testing exercise in the junior and senior year, it's the time to seriously focus on finding ourselves a real job and leverage our prior entrepreneurial experience as an edge over other candidates to lock in that real job.

So what is that very real job we are talking about?

Ideally, we want to work for a young startup in an up-and-coming space that is recently founded by a successful serial entrepreneur or funded by a premium venture capitalist (such as joining Nest labs in 2011, Uber or Airbnb in 2010, Twitter in 2007, Facebook back in 2004, or Google back in 2000). This is usually the first choice that top graduates would choose over the traditional route of working for Goldman Sachs or McKinsey.

In the event where we miss out on those job opportunities mentioned above, as a safety net, we should also apply for the fortune 500 companies in the space we have strong passion and interest in. By joining such a big firm, we should aggressively make good use of the abundant company resources to polish our skills and diligently get to know the market super well. In a few short years, we should accumulate enough knowledge and connections to identify a pain in the industry and come up with a killing idea for a viable business.

Let's learn to use our youth as the unfair advantage and get a head start in life. May this particular wisdom serve as some food for thought to the readers who found themselves or their friends/family in a similar situation.



You may also be interested in the following: